We manufacture anchor bolts and other fastener products for the following industries: Steel Fabricators, Industrial Contractors, Electrical Distributors, Electrical Contractors, Pole Manufacturers, Seismic Retro-Fit Contractors, Bridge and Culvert Companies, Light Rail Systems, and OEM Markets.
We offer one stop shopping where both standards and specials can be processed at the same time. We specialize in quick turnaround. We have both the manufacturing and technical expertise for any project, large or small. We are also distributors of product lines from nationally recognized companies such as, Structural Bolts from Nucor Fastener and Unytite, Headed Anchor Stud from Nelson Stud Welding, Concrete Accessories from Dayton-Richmond, and Expansion Anchors and Epoxy Anchors from Wej-It and Power-Rawl. We Manufacture both rolled and cut thread products, as well as Allthread Rod in various grades. We have high speed equipment that can make any formed or shaped products in any quantity.
We are a serviced based company, and any and all problems are handled directly by the owners. We have a full service weld shop and a complete plate fabrication department. We can also offer custom stocking programs as well as Bin stock accounts. We can source anything in any quantity if we can not make it ourselves. All we ask is for the opportunity to earn your business.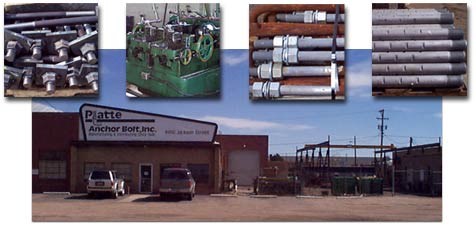 Founded:
1954
Current Ownership:
Since 1989
Employees:
25 – 30
Facility:
30,000 Square ft
Principles:
Joshua A. Winograd, President
A. John Triefus, Vice President